Live the ultimate luxury life with our VERSAGE ENERGY DRINKS at the special White Beach Party that takes place on the 7th May, 2022 -LOCATED AT LOW TIDE OF Kribi/SITUÉE À LA MARÉE BASSE DE Kribi.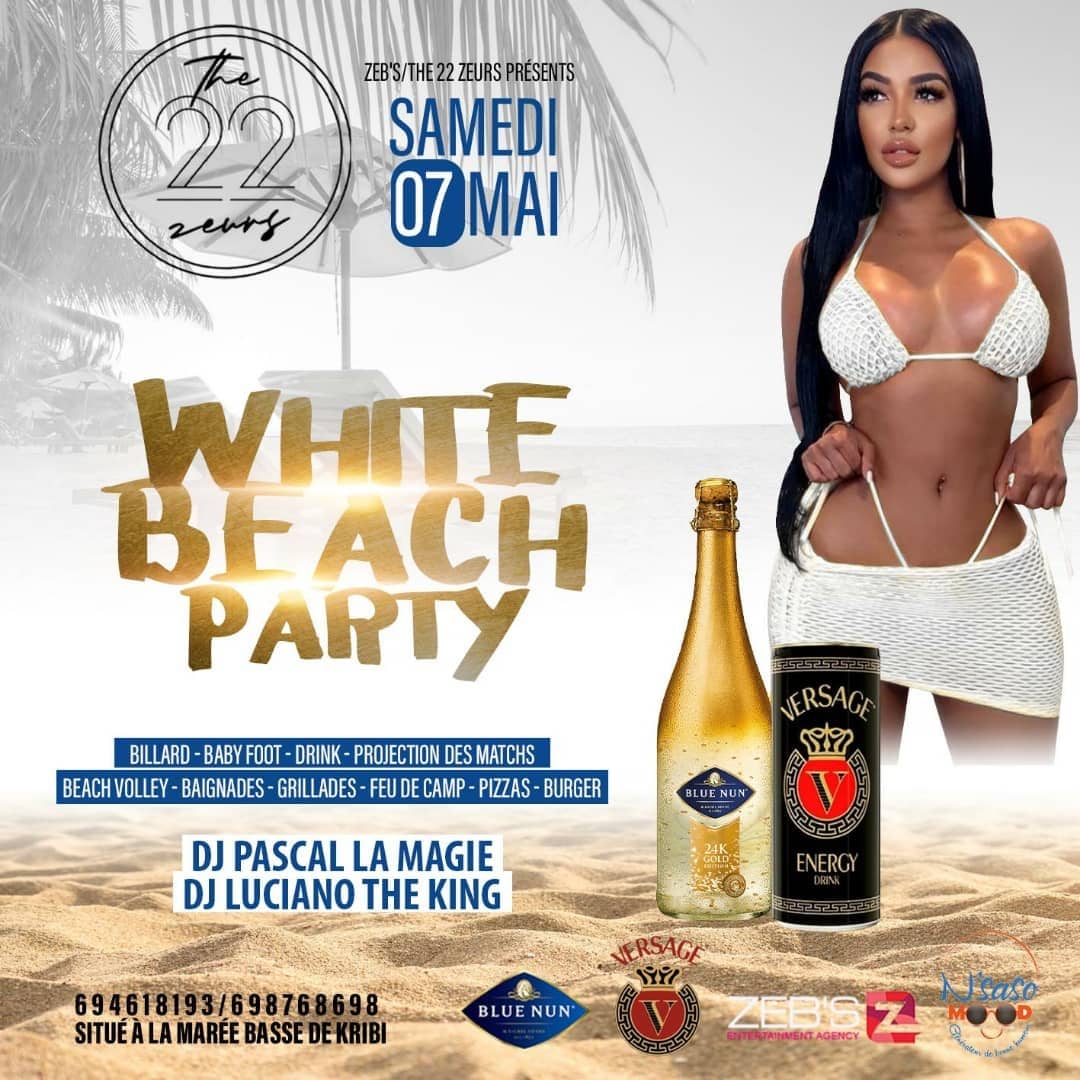 VERSAGE ENERGY drinks will be at the party of the year KRIBI beach white party, where you can find all sorts of parties, DJ's- PASCAL LA MAGIE and DJ LUCIANO THE KING. Get ready for us.
― VERSAGE ENERGY DRINKS has planned to come with you and have a blast with all your friends. We will be there to make sure you have an awesome time, in line with our mission to support a healthier lifestyle. Come meet us and taste a quality lifestyle with the luxury VERSAGE Energy Drink.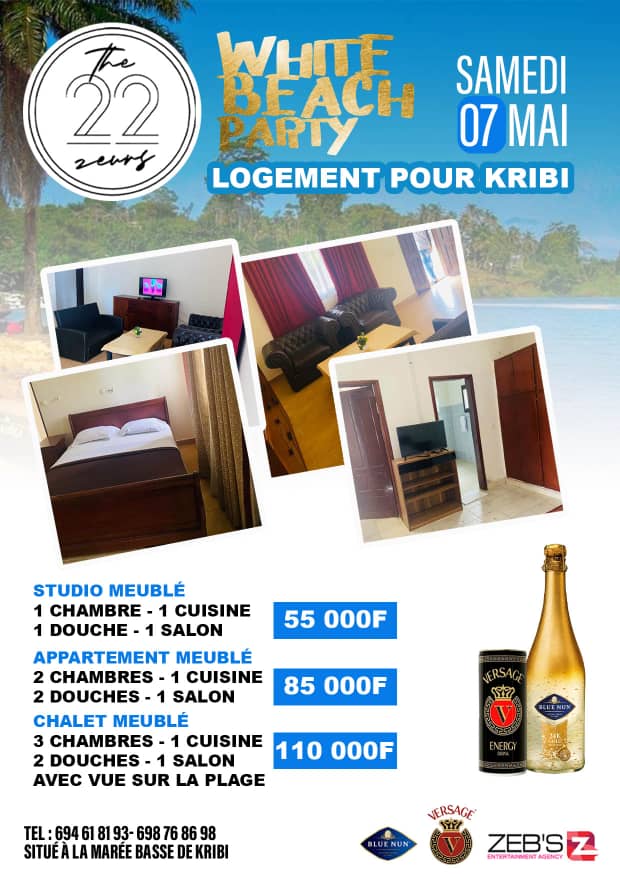 ― We invite you to come party with us on the White beach of Kribi. VERSAGE Energy Drinks will be served!
Reserve your sit today!!!
+237 694618193/698768698