Come and discover the Exclusive Birthday Party of STEPHANE MELONO on the 24th May 2022 at CITY CENTER LOUNGE, location: NOUVELLE ROUTE OMNISPORT with VERSAGE ENERGY DRINKS and BLUE NUN.
Dress Code: ALL WHITE. Special GUESS K-TINO, PETIT MALO, LUCKY+2, DJ MOYO and many others.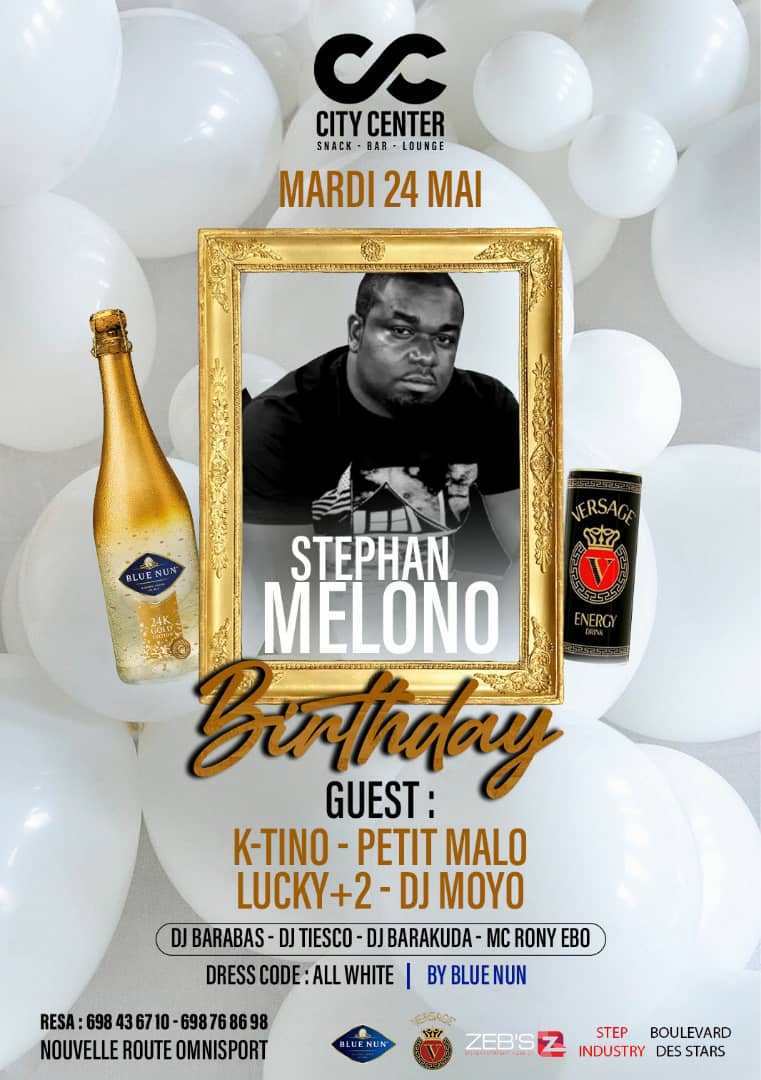 Buy tickets now right here and reserve your spot today!